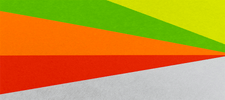 5 Tips For HTV beginners
, by Abbey H, 3 min reading time
Welcome to the new world of HTV (heat transfer vinyl). If you aren't aware of the basics, don't worry! You will be by the end of this post! Not going to lie, but it can be overwhelming when you start crafting with any vinyl for the first time. We have all been a beginner at some point, right! As my mother always says, practice makes perfect! Now on with the tips!!
Tip #1 To mirror or not to mirror.
This tip is a tricky one. If you're using Heat transfer vinyl most of the time, you mirror your image before cutting. Now there is an exception; if you are working printed HTV and there is no backing, you do not need to mirror your image. Overall, if the HTV has that backing to it, you will need to mirror your image. If there isn't one, you DO NOT have to mirror your image.
Tip #2 Carrier placement for cutting.
Alrighty, picture this, you have purchased HTV, and now you are unsure which side to cut. Well, let's figure this out together! Mostly you will hear that crafters cut the HTV with the "shiny" side facing down. (Using fancy terms, this means carrier side down.) Sometimes that is pretty easy to determine, and sometimes it may not be so easy. The transparent carrier sheet is the "shiny" side. You could always use your weeding tools to pick up the vinyl sheet corner to determine the vinyl's clear side. It is better to know than to guess and have the craft come out poorly. Remember, the carrier sheet faces down, and the vinyl side faces up. You want to cut through the vinyl side, but not through the carrier sheet.
Tip #3 "heat pr

ess tric

k" for sticky carriers.
You've created the artwork, cut the vinyl, now comes the part that can sometimes be a little challenging. What role is that? You may be asking yourself. Well, that would be the weeding and adequately placing the design on the garment. Weeding can be pretty tricky from time to time. One way to make this process more comfortable would be the heat press trick. Weeding heat transfer vinyl on a heated surface will ease the effort. With heat, it will be easier to remove the vinyl from the carrier. Just don't make it too hot!
Tip #4 Carrier placement

 up for application. HTV is the type of material that's easily applied with a combination of heat, pressure, and time. Just double-check that your image is the way you want it, and it is the carrier side up for application. Nothing should be appearing as if it's mirrored.  
Tip #5 use a cover sheet.
Last but not least, we have made it to tip 5. When transferring your HTV to your item, you should maybe think of using a cover sheet. This cover sheet acts as a barrier between the heat press and the vinyl. This barrier protects all the hard work you have created so far, so it is something that most crafters should e using. Some barriers you can use would be; multipurpose paper, Teflon, or parchment paper. They will act as an excellent barrier to protect that
 beautiful HTV.
We have come to the end of
 the post
.
Well, we have made it to the end of this five tip blog post. I hope it was
helpful for all th
e new crafters in the world.  These five tips can help you from being a beginner to a master crafter. Remember, we all make mistakes. So if your vinyl doesn't come out perfect, the first time try, try, try again! Now let's get crafting!
Tags
---
, by Author

Article title

, by Author

Article title

, by Author

Article title