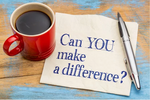 What Is The Difference Between 631 And 651 Vinyl?
, by Tammy Harris, 2 min reading time
Self-adhesive vinyl is a flexible and versatile material often used to make signs, logos, and graphics for businesses or personal use. It is suitable for both indoor and outdoor use, but some self-adhesive vinyl is better than others. 
One of the biggest names in vinyl is Oracal, and they have self-adhesive vinyl that can accommodate all your needs. However, you might be thrown off by the numbers in the products - 631, 651, 751, 951... what do they all mean? Here, we'll explain the difference between the two types of self-adhesive vinyl you're most likely to encounter for home crafting: 631 and 651.  
The Difference Between Oracal 631 And 651 Vinyl
The difference between Oracal's 631 and 651 is more than their durability - it reflects the appearance, too. Oracal 631 has a matte finish on it, meaning it does not have the glossy sheen. It also has a lighter adhesive, so you can remove it fairly easily. It is best used for indoor decorations, and you can make cool DIY decals for your kitchen, bathroom, or bedroom. Despite being meant for short-to-medium term applications, it still has an outdoor life of three years, and you can remove it cleanly after two years!
Oracal 651, on the other hand, is meant for outdoor designs that need to keep their appearance longer. Rather than having a matte finish, most 651 comes as a high-gloss Premium Cast Vinyl. But it's also 4 ml thick, which is thicker than 631. Therefore, 651 is more flexible, able to conform to curves better and sit flatter on the surface. If the surface has imperfections that could affect how the adhesive sticks, 651 is ideal.
The permanency of 651 also makes it ideal for graphics that have to withstand the elements. It has a paper backing that protects adhesive for up to six years or until it's removed by hand. This is a material often used commercially, but it is gaining popularity within the crafting community.
Which One Should I Purchase?
For home crafting, 631 is probably your best choice. You can cut it into lettering as a removable sticker decoration for walls and windows, or design home goods. Even if you want seasonal decorations for the exterior of your home, 631 makes a good choice. It might not be as strong as 651, but it will still withstand the weather around Halloween or Christmas. 
For business or exterior decorative purposes, 651 is the ideal adhesive. It is commonly used for advertising like signage and decals, adding a company name or logo to a wall, and lettering on banners. You can affix designs cut out of 651 to company vehicles, saving you money on having them painted directly on the car or truck.
Tags
---
, by Author

Article title

, by Author

Article title

, by Author

Article title