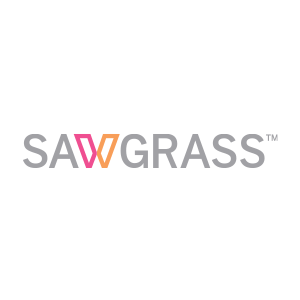 Introducing the Sawgrass Brand: the ultimate blissful companion for crafters who strive to elevate their creations to new, awe-inspiring levels! Get ready to immerse yourself in a happy world of limitless possibilities with our innovative Sawgrass sublimation technology.

Crafting is not just a hobby; it's a passion that ignites a magical spark within us. We understand your unquenchable thirst for creativity, and that's precisely why the Sawgrass Brand is here to empower your artistic journey like never before. Are you ready to embark on a joyful adventure where your imagination knows no boundaries?

With the Sawgrass Brand, prepare to unlock a treasure trove of vibrant colors, sharp details, and unparalleled brilliance in every single creation. Whether you're a professional artist, a budding enthusiast, or anything in between, our sublimation technology will revolutionize the way you express your artistry.

Sublimation, our secret formula for crafting bliss, is a process that lets your wildest ideas escape the confines of your imagination and manifest themselves into reality. Transcend the limitations of traditional printing methods with our cutting-edge technology, enabling you to transfer designs in stunningly vivid, high-definition glory onto a wide range of materials.